For this project my client Ave requested new livestream assets, as well as matching personal social media branding.
My client requested his new branding be themed around Pokémon Emerald, so I created him his own character and recreated key elements from the game to form his new and unique branding.
. Animated "Starting Soon" screen
. Animated "BRB" screen
. Offline screen
. Social media icon
. Social media headers
. Livestream overlays
Since Ave wanted his branding to be themed around Pokémon Emerald, I wanted to create a concept that had not only never been done before but one that encapsulated the feeling of a new journey that you get when playing older Pokémon games. For this, I created a minimalistic vector recreation of the Hoenn map so I could have Ave travel through it as people wait for his stream to begin.
Animated "Starting Soon" screen
In After Effects I tweaked different variables to make the screen appear more pixelated to give it a more retro feel as the game released in 2004. In Illustrator I also created an avatar much like in the official games based on Ave so his personalized character could roam through the map.
The BRB screen takes Ave on a different part of the map than before, with the offline screen being a simple overview of the map with information on where to find updates on future streams.
Social media headers & icon
As Mudkip is my client's favourite Pokémon, I created a water-themed header and icon for his social media, using a mixture of official sprite work and original illustration. To further maintain the link to Pokémon Emerald, I recreated the text box from the game and recoloured it to match the theme of the header.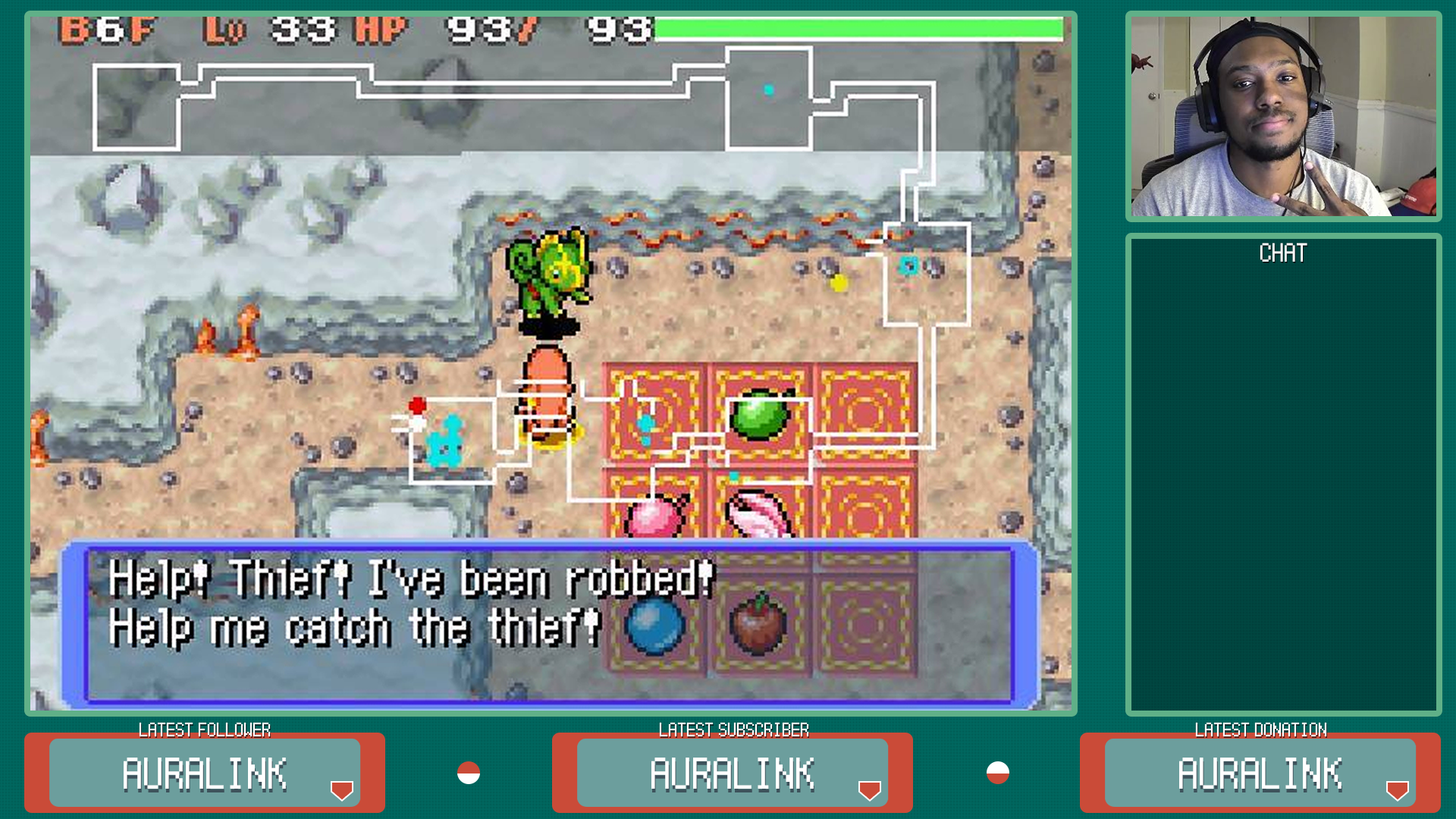 Here are two overlays created for gameplay streams, one with a 16:9 aspect ratio and another with a 4:3 aspect ratio. This allows both modern day games to be played as well as retro games without the overlay interrupting gameplay. These were both based on the UI present within Pokémon Emerald, taking inspiration from menu and battle screens.